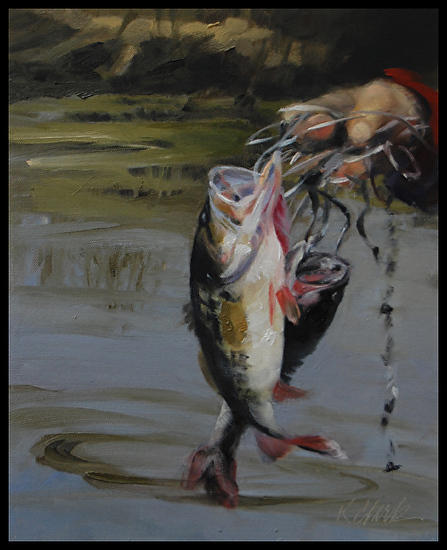 "The first time I painted outside in the landscape was the first time I fully saw and experienced the light, the weather, and nature itself. All awareness is at its peek when looking and interpreting a landscape or any subject by painting or drawing it."

Kathryn Clark is a plein air painter working in oil, watercolor, and graphite. Along with landscapes, she also paints still lifes and has a series of bird paintings. An Indiana artist, she loves to paint scenes along the Wabash and Tippecanoe rivers, on rural farms and pastures, lakes and wet lands. She also paints on her travels to such places as Florida and Oregon.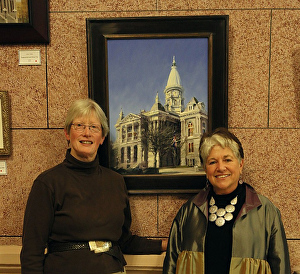 "The Tippecanoe Courthouse from Columbia Street" oil on canvas, 24" x 18"
Standing with Patti Truitt (on right), Pres. of the Tippecanoe Bar Assoc. upon winning the "Under the Dome" competition and having my painting selected to represent the Tippecanoe Co. Courthouse at the Indiana Bar Association's Headquarters in the Capitol in Indianapolis, May 2013.
PURCHASING PAINTINGS & DRAWINGS ON APPROVAL:
You may purchase any available work of art on this web site either by contacting me or using the "Buy Now" Payal button. Packing and shipping are included in the price in the lower 48 states. All purchases have a 30 day approval with full refund minus the shipping fees. If you have any questions, please e-mail me, and I will respond by e-mail or call you back as you like. The prices are all retail, and gallery inquires are invited. Thank you for your interest.
(All images are under United States & International copyright © Kathryn H. Clark)